The Meaning of the Jewish Festival of Purim: What Its Rituals and Customs Symbolize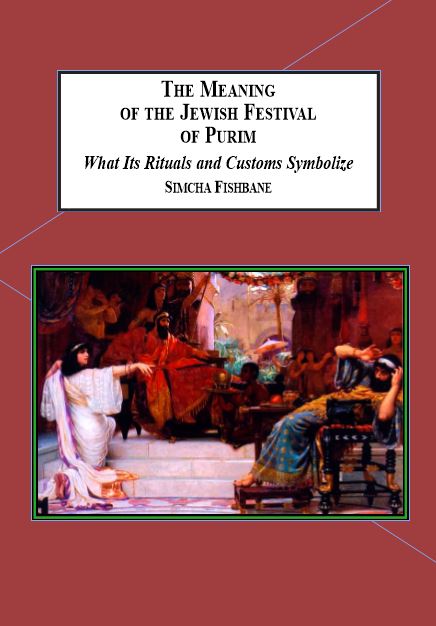 Author:
Fishbane, Simcha
Year:

2017

Pages:

128

ISBN:
1-4955-0616-9
978-1-4955-0616-1
Price:

$79.95
Dr. Fishbane's monograph seeks to decode the implicit message encoded within some of the practices and customs of the holiday of Purim.
Reviews
"Purim is a one-day festival celebrating the victory of the Jews over their enemies, as told in the Book of Esther. The story is set in Persia in the Fifth century B.C.E. Purim is rich, not only in rituals common to other Jewish festivals such as specific prayers, festive meals and public readings of a scroll (Megillah), but also includes reversals of normative and expected Jewish behaviors. These religious rituals which deviate from the established norms practiced only on
Purim, which I beg for interpretation and understanding."
Table of Contents
Introduction

Intent

Purim the Holiday

Setting the Stage: Purim in contemporary Orthodox Jewish Society

In contrast to other Jewish Holidays

Anthropological Models

Reading the Scroll of Esther

Customs relating to the reading of the Megillah

Rishonim

Opposition to the custom

Achronim

Costumes

Concluding Remarks

The Festive Meal (Seudat Purim)

The Meal

Presents to the Poor (Matanot Leavyonim)

Early Rabbinic documents

a. Rishonim
b.Aharonism

Concluding Remarks

Mishloach Manot (Gifts to Friends)

Reasons for the ritual of Mishloach Mant

Discussion

The Mitzvah of Simchah [Joyfulness]

Carnival, costumes, masks, skits and parody

Inebriation

1. Those who object to intoxication on Purim

a. Rishonim
b. Aharonim

2. Those who do not see the Practice as an obligation, but rather an advisable act (mitzvah bealma)

3. Those who require the practice of becoming inebriated on Purim

a. Rishonim
b. Aharonim

Final Thoughts concerning Drinking on Purim

Damage and Theft on Purim

Summary and Concluding Remarks

Rabbis Cited in this Work

Bibliography
Other Jewish Studies Books
More Books by this Author