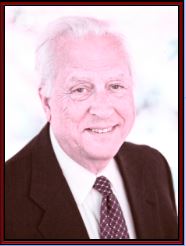 Ulloth, Dana
Dr. Dana R. Ulloth is Professor of Mass Communications at Bloomsburg University of Pennsylvania. He received his Ph.D. in Radio, Film, and Television Studies from the University of Missouri.
2007 0-7734-5316-4
This work analyzes the aesthetics of television design in the broader context of art history and theory while examining the motivations, work practices, and creative ambitions of contemporary design practitioners. Based on interviews of the graphic artists who produce such works, this book offers, for the first time, first-hand information about how these individuals understand their own work. The underlying question studied was: do these individuals fulfill an artistic objective in how they approach their craft? The result is a highly detailed qualitative insight into how television graphic designers work and view their craft that can provide the basis for later research.
2020 1-4955-0802-8
Dr. Dana Ulloth looks in the history of gun regulation in the United States from the founding of America to our modern age. He argues that the interpretation of second has moved from its earliest pro-regulation interpretation to an anti-regulation interpretation over that time period.
2018 1-4955-0648-7
The book presents the unique perspective of people who created entertainment that also served as an advertising vehicle while trying to reach national audiences. The record shows that
Kraft Television Theatre
was part of a continuum that spanned several media beginning with live theater and vaudeville, continuing through radio, evolving into live television, and eventually becoming part of a complex mix of broadcast television, cable television, and satellite broadcasting. The work particularly focuses on Stanley Quinn, Edmund Rice and Harry Herrmann.
2018 1-4955-0701-7
The book traces the evolution of two technologies - elevators and air-conditioning - until they became essential elements of the "skyscraper". It examines several turning points in detail, alongside the economic and social consequences of these two technologies.
2020 1-4955-0767-X
This book reviews the broad sweep of English Common Law, colonial application of English principles, and continued evolution after the establishment of the United States with its Second Amendment. It found that states took two-pronged approach: one dealt with weapons in the hands of militias for the protection of their community ; the other imposed numerous restrictions on the ownership of guns by individuals for their own purposes.