An In-Depth Study of the Major Plays of African American Playwright August Wilson Vernacularizing the Blues on Stage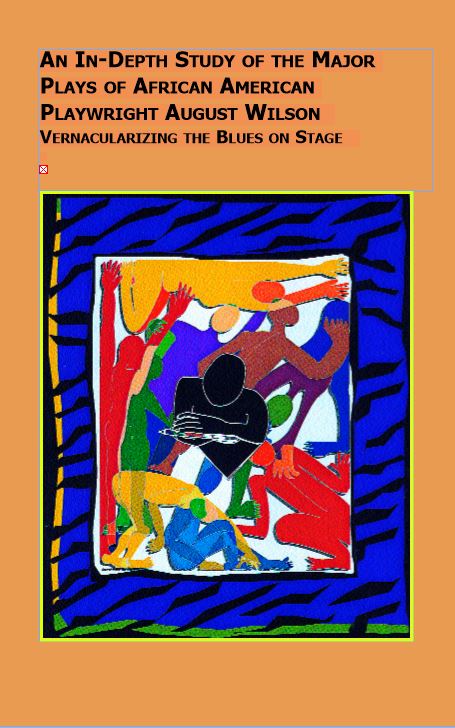 Author:
Wang, Qun
Year:

1999

Pages:

204

ISBN:
0-7734-7942-2
978-0-7734-7942-5
Price:

$179.95

+ tax & shipping
(Click the PayPal button to buy)
Exploress Wilson's emphasis on African American language forms, histories and identities, particularly examining his linguistic and metaphoric borrowing from the blues. It examines the aesthetic debates on African American artists from the Harlem Renaissance to the Black Arts Movement of the 1960s. After establishing the cultural and artistic frame, the study then devotes a chapter each to Wilson's most celebrated plays: Ma Rainey's Black Bottom, Fences, Joe Turner's Come and Gone, The Piano Lesson, Two Trains Running, and Seven Guitars.
Reviews
". . . a fine introduction to the work of August Wilson. . . Besides perceptively analyzing six of Wilson's most acclaimed plays and their contribution to his artistic development, Wang also explores some of the expressly African American contexts of those plays and Wilson's place in today's theater." – Debra Moddelmog

"Reading this book was a refreshing and enlightening trip in an African-American time machine. . . . Wang noticed that using the blues for the foundation of his plays gave Wilson a unique ability to reach the audience on an emotional level, a level that kept me reading throughout this fine book. Wang ends this work with a helpful chronology of events from Wilson's life and a thorough and insightful set of notes on each of his many wonderful references. For the reader this book is a rich and enlightening scholastic treat." – Herbert L. Martin, Jr.
Table of Contents
Table of contents:

Foreword, Preface

Introduction: Historical Context and Theoretical Framing

1.Towards the Poetization of the "Field of Manners": August Wilson's Contribution to the American Theater

2.Ma Rainey's Black Bottom: Music as cultural metaphor

3.Fences: Sports, Prejudice, and the American Dream

4.Joe Turner's Come and Gone: Religion and Individual Choice

5.The Piano Lesson: History, Cultural Legacy, and Family Heritage

6.Two Trains Running: Business Adventures and Political Agenda

7.Seven Guitars: Social Injustice and its Consequences

Appendix; Notes, Works Cited, Index
Other African-American Studies Books