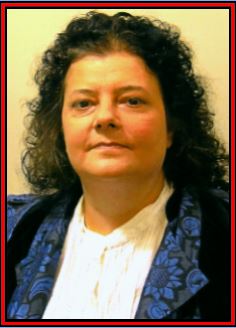 Dureau, Yona
Yona Dureau completed holds a Ph.D. in English History and Literature from Haifa University. She teaches English and American Literature at St Etienne University.
2009 0-7734-4818-7
Demonstrates not only how the general situation in Europe, particularly in the Elizabethan government, offered a favorable context for the development of Christian Cabbalah in England, but how the movement informed the work of Shakespeare. It is unique to existing texts in that it stresses the importance of the Christian Cabbalah by singling it out as a distinctive intellectual movement, rather than unite it with other philosophical trends such as Neo-platonism, Jewish Cabbalah, or Rosecrucian theory. This book contains nine black and white photographs.
Price:
$259.95
2011 0-7734-1582-3
A translation from the original Latin of Francesco Giorgio's
De Harmonica Mundi
that establishes its connections to Christian Cabbala in the early Renaissance. This book includes a CD.
Awarded the Adele Mellen Prize for Distinguished Contribution to ScholarshipPrice:
$379.95
2014 0-7734-4321-1
This collection of essays explains the Hebrew influence upon European culture especially the impact of Kabbalah.
Price:
$219.95
2017 1-4955-0628-2
This collection discusses the literary and social of achievements of Aphra Behn (1640-1689), considered to be the first female writer of English literature. It is also a collection of articles, written in both English and French, of Aphra Behn scholar Bernard Dhuicq.
Price:
$339.95
2018 1-4955-0636-3
This book examines the scholarly research and investigations into the life of English Playwright William Shakespeare. Dr. Dureau sets to out show that writing an accurate and factual biography of Shakespeare is troubled by contradictory sources that use various names with varied political agendas. The book includes 21 color photos.
Price:
$199.95