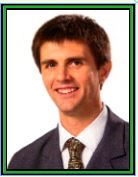 Moss, Grant D.
Dr. Grant Moss is an Associate Professor of Spanish at Pittsburg State University. He received his Ph.D. in Hispanic Studies from The Ohio State University.
2018 1-4955-0635-5
This book is the first English translation of José Luis Ferris'
Passions, Imprisonments, and Death of a Poet
, a biographical tale about Spanish Poet Miguel Hernandez and his life before and after the Spanish Civil War. A controversial figure in Spanish poetry, this book introduces Miguel Hernandez to non-Spanish audiences
Price:
$399.95
2019 1-4955-0791-2
Dr. Moss Grant reviews the relationship between how words are spoken and how they are written. Its goal is to set a standard for clear and understandable communication, whether written or spoken.
Price:
$79.95
2021 1-4955-0879-X
Price:
$79.95