Relationships Among Country Risk, Investor Expectations and Financial Variables in Central Europe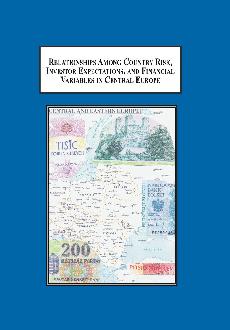 Author:

Jankovic, Edward M.

Year:

2010

Pages:

224

ISBN:
0-7734-1306-5
978-0-7734-1306-1
Price:

$179.95
This compilation is an history of developing market finance and an examination of yield components in the focus countries of Central Europe. This study looks at Central Europe as a transition economy in constant flux. It illustrates how these countries can create a more profitable environment, attract more investment, and create a more stable economy.
The subjects found within this book about Central Eruope include how current account and exchange rates are trade-related risk measures; how the Consumer Price Index is an inflation gauge; how stock markets are leading economic indicators, measuring expectations; how the lending interest rate prices demand and supply of domestic funds; and how foreign driect investment inflow (FDI) is the product of these variables.

This book is a policy manual for governments, a classroom tool for professors, and a survey of the current economic landscape of Central Europe for those active in the region and who need to know about investment flows and country risk in this area of the world.
Reviews
". . . readers will enjoy this work and will gain from it a more extensive awareness of the economic forces at work in Europe's most vibrant economies." – Prof.Pan G. Yatrakis, Nova Southeastern University

"The book should appeal to both scholars and practitioners as they try to use these insights for the betterment of humanity. . . . it is necessary for all executives to be aware of and use these tools and techniques in such a comprehensive way." – Prof. Robert DeMichiell, Fairfield University
Other Banking, Economics & Finance Books