American Aerial Covert Operations During the Early Cold War: Espionage, Paramilitary, and Early Warning Systems During the Truman and Eisenhower Administrations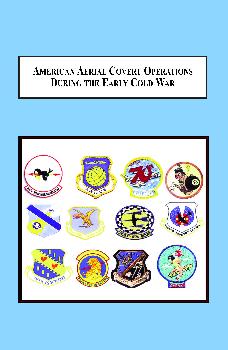 Author:

Carter, John J.

Year:

2012

Pages:

240

ISBN:
0-7734-4067-4
978-0-7734-4067-8
Price:

$179.95
National security poses a dilemma to our democratic desire for political transparency. If the government gives away information about its covert operations then it will jeopardize national security. The paradox is that without national security agencies in a free society democracy will be threatened externally, and with them democracy is threatened internally. While this book does not resolve this dilemma it provides readers with more knowledge of this dilemma, and thereby gives them a fighting chance to work for at least its partial resolution by showing how Truman and Eisenhower utilized covert military operations to swing the tides of the early Cold War.
Reviews
"There is more to espionage than meets the eye. Read this book to be informed, to be entertained, and above all, to be forewarned that those who threaten our freedom never rest, and neither should those who defend it."
Prof. Malcolm Cross,
Tarleton State University

"Any of these thousands of overflights might have triggered a full-scale military confrontation, but the fact that Presidents Truman and Eisenhower continued to employ these operations throughout their administrations points up the essential nature of the intelligence product they obtained."
Prof. O.A. Robinson,
Central Methodist University

"The author effectively and persuasively employed the literature on the American Presidency and political development."
Prof. Douglas Mark Haugen,
CUNY Graduate Center, Ph.D.
Other Military History Books
More Books by this Author