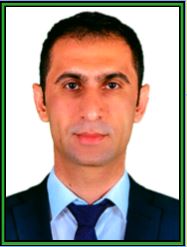 Shammo, Qader Saleem
Dr. Qader Saleem Shammo teaches at the University of Duhok, College of Humanities. Dr. Shammo received his Ph.D. from the Johann Wolfgang Goethe University.
2017 1-4955-0594-4
The subject of this book is the Yezidis, a small group people whose historic and current stronghold is the Kurdish region of northern Iraq, particularly in the area of the Sinjar mountains. The Yezidi have a unique history and religious customs that distinguish them from the other groups living in Iraq. They been gone through periods of marginalization and oppression for these unique beliefs.
Price:
$59.95
2018 1-4955-0658-4
The histories of minorities in the young nation states of the Middle East is one of marginalization, oppression and bloody violence. In the case of the Yezidis, as well as the Armenians in the early twentieth century, there have been events when it is appropriate to use the term "genocide". Research regarding the Yezidis has been hampered by the lack of sources and/or access to official sources. Using original research, this book establishes that from 1958 through 2005, successive Iraqi governments marginalized Yezidis despite formally according them the status of Iraqi citizens. This book includes 13 color photos.
Price:
$319.95