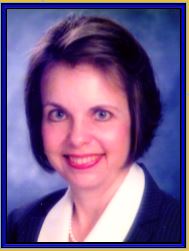 Mori, Maryellen Toman
Dr. Maryellen Toman Mori is an independent scholar and translator of Japanese literature who lives in northern California. She received her Ph.D. from Harvard University (Department of East Asian Languages and Civilizations) with a thesis on Okamoto Kanoko.
2016 1-4955-0489-1
This book is an annotated scholarly study of the Japanese literary text
Yūshi hōgen
(1770) accompanied by an English translation of that text,
Yūshi hōgen
belongs to a genre called
sharebon
('books for the stylish'), which flourished in Japan between mid-eighteenth and early-nineteenth centuries. These were short texts, produced as booklets, which consisted mostly of dialogue and concerned pleasure-quarter culture. They examined the behavior of male visitors to a brothel and purported to advise the would –be 'sophisticate" on how to conduct himself from start to finish of his pleasure excursion.
Price:
$159.95
2021 1-4955-0900-1
Dr. Maryellen Toman Mori has collected this collection of erotic Japanese tales that have been translated into the English language for the first time. It is a collection of 17 stories, written by both male and female authors.
Price:
$339.95
2018 1-4955-0644-4
Dr. Mori is a noted scholar and translator of Japanese literature. Her book-list introduction to Takahashi's oeuvre in relation to her life provides astute analyses of Takahashi's major works and positions her in the modern Japanese literary world. The carefully crafted translation of three of Takahashi's major works lets us sample the literary excellence of this female writer.
Price:
$379.95