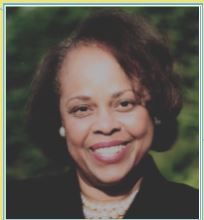 Moore, Lois Merriweather
Dr. Lois Merriweather Moore is an Adjunct Professor in the graduate school of the University of San Francisco. She is the recipient of the National Association for Multicultural Education Carl Grant Multicultural Research Award for her publication Voices of Successful African American Men. Dr. Moore is also a recipient of the Bay Area Blacks in Philanthropy Leadership and Achievement Award and the 2004 Citizen of the Year award.
2007 0-7734-5309-1
Beginning with the genocide in Rwanda, this book examines the history, cultures, and lived experiences of African descent people living in countries outside of the African continent. This global view of African descent people centers on cultural aspects of the Africana experience in various parts of the world, with a focus on education, religion, politics, traditions, economics, and policies.
Price:
$179.95
2004 0-7734-6349-6
Perceptions of African American men are too often founded on the limited and negative history of slavery and the Trans Atlantic slave trade in America. This work is founded on perceptions of African American men in their native country of Africa. Historical writers such as Cheikh Anta Diop, John G. Jackson write of the thriving, robust civilizations and kingdoms of Africa before European colonization. They chronicle the African man in his native country of Africa, successfully and spiritually caring for himself, his family, and his community; letting his voice be heard with dignity and integrity. These are the same types of men that Moore's research explores in an effort to examine the factors that have been the cornerstone for their success as they function in an oftentimes racist, Eurocentric society. This book details the participatory research approach in which the author engages five successful African-American men in dialogue to explore their reflections on those factors that have contributed to their present success. Moore's participatory research study chronicles 5 African American men who have successfully and spiritually cared for themselves, their family, and their community; letting their voice be heard with dignity and integrity. These men are but the tip of a social and cultural iceberg, exemplifying the majority of African American men. Their stories, not the mass media stereotypes of the African American man, are the true story of African American men. Moore's critical work is additional research that adds to the body of knowledge that presents an authentic and realistic view of the African American man.
Price:
$139.95