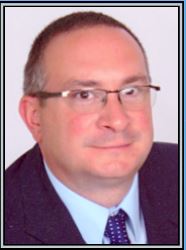 Spedaliere, Jody
Dr. Jody Spedaliere is currently an Adjunct Instructor of English at California University of Pennsylvania, the University of Pittsburgh at Greensburg, the American Public University System, and South University Online. Dr. Spedaliere received his PhD in English Literature and Criticism with a concentration in American Literature from Indiana University of Pennsylvania.
2018 1-4955-0700-9
This study demonstrates how William Saroyan and Jack Kerouac used autobiographical elements in constructing their fiction. Both Kerouac and Saroyan used writing about childhood experiences and striking out to find their places in the world as means of create ideas about who they were and what they could be.
Price:
$159.95
2017 1-4955-0527-8
This work demonstrates how Edgar Allan Poe and Emily Dickinson utilized postmodern literary devices in constructing their poetry and why, therefore, they should be considered the first postmodern poets. It demonstrates how Poe and Dickinson are not merely influences on postmodern poets, but they should be considered postmoderns based on their use and implementation of postmodern literary devices.
Price:
$139.95