The Ethnography of Time: Living with History in Modern Rural France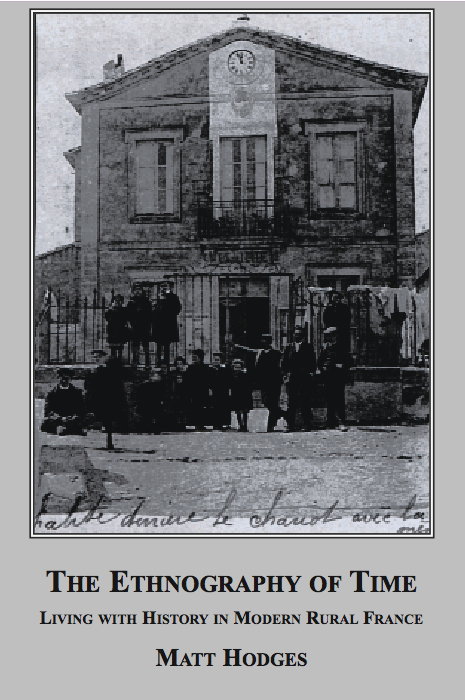 Author:

Hodges, Matthew

Year:

2008

Pages:

692

ISBN:
0-7734-5285-0
978-0-7734-5285-5
Price:

$359.95

+ shipping
(Click the PayPal button to buy)
This book advances an anthropological understanding of time and history. Drawing on the philosophy of Henri Bergson and Gilles Deleuze, and the work of anthropologists Alfred Gell and Nancy Munn, the author presents the carefully documented case for the importance of time studies to anthropology.

The argument is channelled through an ethnographic account of the rapid and far-reaching changes affecting life in a Mediterranean French village. These are driven by the regional political economy, and heritage tourism in particular; but in an original analysis of such processes of modernization, the book traces their impact in terms of the lived experience of time.

Experiences of tradition, epoch, cultural rupture and remembrance, mythologizations of history, and the local "politics of time", are brought clearly into focus; as is the place of heritage tourism, local history, and kinship in mediating disjuncture. A sensitive portrait emerges of how people inhabit the uncertain timescapes of modernity, in a wide range of everyday scenarios.

The book develops the notion of "living traditions" as a dynamic form of cultural continuity; and fashions a layered, integrated model of experience, time and history informed by Deleuze's philosophy of flux. Discussion extends to pragmatist and phenomenological theories of time, and the work of philosophers such as MacIntyre. Generously illustrated, the book is notable for illuminating this complex field in clear, evocative language.
Reviews
"Hodges' fascinating study ... invokes Bergson's and Deleuze's concept of la durée to explore the manifold ways that villagers 'actualize' the past and experience it. An intriguing and engaging book, which makes a substantial contribution to the understanding of how we live in time and in modernity." - Olivia Harris, Professor of Anthropology, London School of Economics

"In this impeccably written book Matt Hodges advances anthropological understanding of time and history ... The Ethnography of Time is a book we have long needed. Hodges' clear explication of complex theories makes this an invaluable resource. This book takes the anthropology of time and lived history to the next level." - Dr Charles Stewart, Reader in Anthropology, University College London

"A strong and well-written study that makes a significant addition to the anthropological literature on Europe and to theoretical debate concerning time, historicity and related topics in modern social theory. ... It will be welcomed equally, by those interested in the ethnography of France and those concerned with the vital questions of change, rupture and modernity." - Nicholas Thomas, Professor of Historical Anthropology, University of Cambridge
Table of Contents
List of Figures
List of Tables
List of Plates
Foreword by Professor Olivia Harris
Acknowledgements
Glossary
Part I. Bergson, Deleuze, and the Anthropology of Time
1 La Durée
2 La Durée and Lived Experience
Part II: Timescapes of Modernity
3 Local Horizons, Anthropological Perspectives
4 The Timescapes of the Late 1990s
5 The Past and the Locality of Bages: Typologies and Overviews
Part III. Durable History
6 The Village Past among the Bageois: "Responding to Rupture"
7 The Village Past among the Bageois: Three Fieldwork Encounters
Part IV: Dilating History
8 Historiography and the Invention of "Local History", 1975-1997
9 Food, the Past, and Heritage Tourism: The Story of Pierre Cadassus, 1975-1997
10 The Production of "Unofficial" Archives: Two Fieldwork Encounters
11 The Past and the Built Environment: Re-Symbolising the Material Domain
Part V: Epilogue
12 Historical Time and the Experience of Rupture
Appendix I Archival, Statistical, and Additional Printed Sources
Appendix II Figures and Tables
Appendix III La Veillée
Appendix IV The Sheep from the Goats
Bibliography
Index
Other France/French: All Subjects Books