DEBT-POVERTY AS AN IMPEDIMENT TO SOCIAL DEVELOPMENT: An Economic and Political Analysis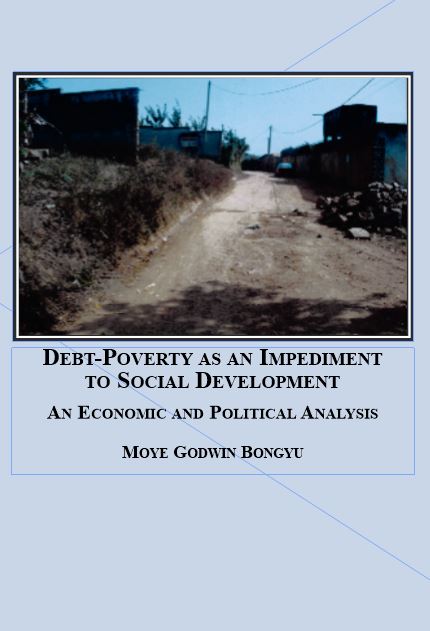 Author:

Bongyu, Moye Godwin

Year:

2008

Pages:

224

ISBN:
0-7734-4951-5
978-0-7734-4951-0
Price:

$179.95

(Click the PayPal button to buy)
A comprehensive analysis of the linkages between debt, poverty, and underdevelopment.

This work examines how the debt-poverty entanglement aggravates the underdevelopment problem and efforts that have been made to enhance human development. It analyzes the most relevant variables including policy reforms, debt relief, pro-poor expenditures, economic growth, and debt and aid volumes which are expected to impact human development. Using control group interrupted time series design, this study empirically assesses the impact of the ongoing Heavily Indebted Poor Countries (HIPC) program on human development.
This book is essential to researchers, practitioners, and policymakers. It provides a knowledge base for future researchers interested in international aid, debt volume, debt relief, poverty alleviation, HIPC, and human development. It will serve as a guide to practitioners on how to better deal with the chronic problem of debt and poverty that beset developing countries. In addition, the discussions and scientific findings will provide feedback to national and international policymakers on measures to be taken to improve human development.
Reviews
"Godwin Moye Bongyu's book provides a timely, balanced and succinct analysis of the problems of underdevelopment, debt and poverty. It objectively contrasts the views of those who contend that these problems have fundamentally internal causes and with those who uphold external causes. It further examines the degree of effectiveness of policies adopted to deal with the debt-poverty trap and how human development can be enhanced. The rise in the 1990s of the new international consensus on globalization is now rendering legitimacy to adjustment policies. Underdeveloped governments and "civil society" forces must take initiatives to deal with the social, economic, and political costs of adjustment and benefit from the opportunities provided by globalization." - Prof. Tatah Mentan, University of Minnesota

Mindful of the complex situation of the less developed countries, Moye rightly thinks that simply supplying them with money will not be effective. He adopts a holistic approach to poverty alleviation, going beyond the notion of income-poverty to examine advancements in human capabilities termed "human development." The most relevant variables including policy reforms, debt relief, pro-poor expenditures, economic growth, debt and aid volume which are expected to impact human development are critically examined. – Prof. Emeka C. Nwagwu, Jackson State University

". . . an excellent book which discusses international debt crisis and its impact in development. It is a must read for diplomats, leaders, journalists, scholars, researchers and ordinary folks who want to learn more about the issue." - Prof. Jerry Komia Domatob, Alcorn State University
Table of Contents
LIST OF TABLES AND FIGURES
ABBREVIATIONS AND ACRONYMS
Foreword by Tatah Mentan
Foreword by Emeka C. Nwagwu
1. INTRODUCTION

Part I: DEBT-POVERTY ENTANGLEMENT
2. THE UNDERDEVELOPMENT PROBLEM
3. LESS DEVELOPED COUNTRIES DEBT PROBLEM
4. LESS DEVELOPED COUNTRIES' DEBT RELIEF
5. THE HEAVILY INDEBTED POOR COUNTRIES' INITIATIVE

Part II: DETERMINANTS OF HUMAN DEVELOPMENT
6. POLICY REFORMS AND HUMAN DEVELOPMENT
7. DEBT RELIEF AND HUMAN DEVELOPMENT
8. AID VOLUME AND HUMAN DEVELOPMENT
9. PRO-POOR EXPENDITURES AND HUMAN DEVELOPMENT

Part III: HIPC INITIATIVE AND HUMAN DEVELOPMENT
10. RESEARCH METHODOLOGY
11. DATA ANALYSIS AND DISCUSSION
12. CONCLUSIONS AND RECOMMENDATIONS

APPENDIX
INDEX
Other Banking, Economics & Finance Books
More Books by this Author