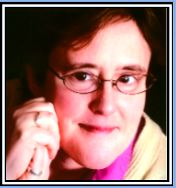 Carballal, Ana Isabel
Dr. Ana Isabel Carballal is an Associate Professor in the Department of Foreign Languages and Literature at the University of Nebraska at Omaha. She received her Ph.D. in Spanish Literature from the University of Missouri, Columbia.
2019 1-4955-0739-7
This book studies the notion of the subaltern in the work of Alfonso Rodriguez Castelao. Although approximately three thousand books and essays have been written about Castelao's work, this study is the first to link his literature to the field of postcolonial studies, and in particular to the postcolonial subject. Castelao had a complex life, and his work has received much analysis and criticism from all ends of the political and academic spectrum. Castelao was the most important writer whose work analyzed the consequences of Galicia's position as a colony inside of Spain, regarded Galicians as the first casualties of this situation, and pointed out the mounting number of problems resulting from it.
Price:
$219.95